In the dynamic and global filtration industry, news and information is breaking on a daily basis. International Filtration News is tracking stories relevant to our industry from air and gas filtration to liquid filtration and the various end-uses for filtration technology. Here we will post news stories relevant to filtration and its downstream applications on an ongoing basis. Please check back for regular updates. If you have news that you feel should be added to this summary report, please email it to Matt Migliore at mmigliore@inda.media.
Most recent update: December 29, 2021
Freudenberg to increase prices for nonwoven flooring and filtration materials in EMEA
Freudenberg Performance Materials announced a general upward adjustment of its prices for nonwoven performance materials for flooring and filtration applications in EMEA. This revision, effective January 1, 2022, has become necessary because of sustained and unprecedented surge in cost for raw materials, packaging, freight, consumables and energy combined with disruptions in the company's inbound supply chain.
Prices across all categories have by far outpaced expectations and are forecasted to remain on high levels throughout 2022, according to Freudenberg.
At this stage, Freudenberg said its business can no longer absorb the effects of such high price levels, and it will therefore adjust prices for all our Colback and Lutradur-branded nonwoven products for flooring and filtration applications by double-digit increases, depending on product types.
Freudenberg said it will continue to work hard on improving productivity to offset inflationary pressure to keep attractive price levels and to avoid further price adjustments. Freudenberg said it will continue to monitor the market development and in case of sustained and unexpected downward trends will readjust prices accordingly.
Source: freudenberg-pm.com
Aquaporin wins landfill leachate treatment order in China
Aquaporin announced it has won an order in China to help a landfill meet the country's strict discharge limits by treating leachate more efficiently.
In the first half of 2022, the landfill will receive an advanced containerized pilot system developed by Aquaporin in collaboration with Gradiant Environmental Technology to provide a sustainable and economical solution for treating landfill leachate. Aquaporin is currently involved in similar pilot projects in Southern China and Europe with the purpose of testing the technology to gain insights that will enable developing a final solution for the global leachate treatment market.
Aquaporin's containerized system uses forward osmosis to further reduce the leachate volume as compared to what is possible with current technologies and methods. With lower volumes, smaller evaporators are required, meaning landfills will use noticeably less energy to eliminate the leachate. In parallel, clean water will be generated for discharge or reuse, contributing to a more sustainable future in wastewater treatment and lower carbon footprint.
Source: aquaporin.com
Arxada acquires Enviro Tech Chemical Services
Arxada AG announced it has completed the acquisition of Enviro Tech Chemical Services, Inc. The acquisition represents the second strategic deal by Arxada, formerly known as Lonza Special Ingredients (LSI), in its first six months as an independent company. The acquisition will create a new, complementary business line in Arxada's Microbial Control Solutions (MSC) business. It will have a focus on peracetic acid, bromines and specialty products, notably for the food and beverage, agriculture and wastewater treatment segments.
"The acquisition of Enviro Tech is another important and strategic deal for Arxada as we extend our position within the microbial control industry," said Marc Doyle, CEO of Arxada. "Enviro Tech brings direct access to the USD 6 billion food and beverage hygiene market and adds capabilities in sustainable and highly complementary chemistries. This is our second strategic transaction in our first six months as an independent company, and further reinforces our commitment to adding new products and end-markets to our growing Microbial Control Solutions portfolio. Enviro Tech's strong culture of innovation is a great fit with Arxada's strategic plans to expand our MCS capabilities and to develop unique solutions to meet our customers' needs and drive our future growth. We welcome our new colleagues at Enviro Tech to build on our combined innovation capabilities to create new, sustainable products. This is a key focus area as we look to reduce the environmental impact of our products, while still maintaining high standards of quality and performance."
Enviro Tech brings antimicrobial and biocides platform with a broad IP portfolio. It has distribution channels and customer relationships across a range of end-markets with growth prospects.
"Enviro Tech has had innovation at the heart of its operations throughout its 30-year history, with a strong track record of outstanding performance and growth," said Mike Harvey, founder and former CEO of Enviro Tech. "Our entrepreneurial approach and fast-paced innovation strategy, coupled with Arxada's operational expertise and scale, will enable us to develop new, sustainable solutions for our customers. Together, we can continue to lead the way in pioneering innovative solutions in the specialty chemicals market."
Harvey will join Arxada as Senior Fellow in the Technology & Regulatory organization. Brent Bankosky, former President of Enviro Tech, will lead the newly created business line.
The acquisition will also add three large-scale manufacturing facilities in the United States to Arxada's manufacturing footprint – Modesto, California; Helena, Arkansas; and Levelland, Texas.
Source: arxada.com
Mann+Hummel announces management and name changes for HELSATECH & HELSACOMP businesses
Effective January 1, 2022, Dominik Haider takes over the management of Mann+Hummel's HELSATECH and HELSACOMP business units. As the new managing director, Haider is tasked with driving forward the business activities of HELSATECH, manufacturer for molecular filtration, and HELSACOMP, a leading supplier of elastomer membranes. Bernd Kolb, vice president operations Life Sciences & Environment Europe, who temporarily assumed the areas of responsibility at the beginning of December, will remain part of the management team.
Dominik Haider has been with the Mann+Hummel Group since 2009. After working in project management and R&D at the Marklkofen site for around nine years, Dominik Haider moved to the Himmelkron site in 2018, where he took over responsibility for cabin air filter sales as Global Sales Director. At its Himmelkron site, Mann+Hummel produces particle filters for the automotive industry as well as molecular air filters for household applications, pharmaceutical production, clean rooms, and hospital operations.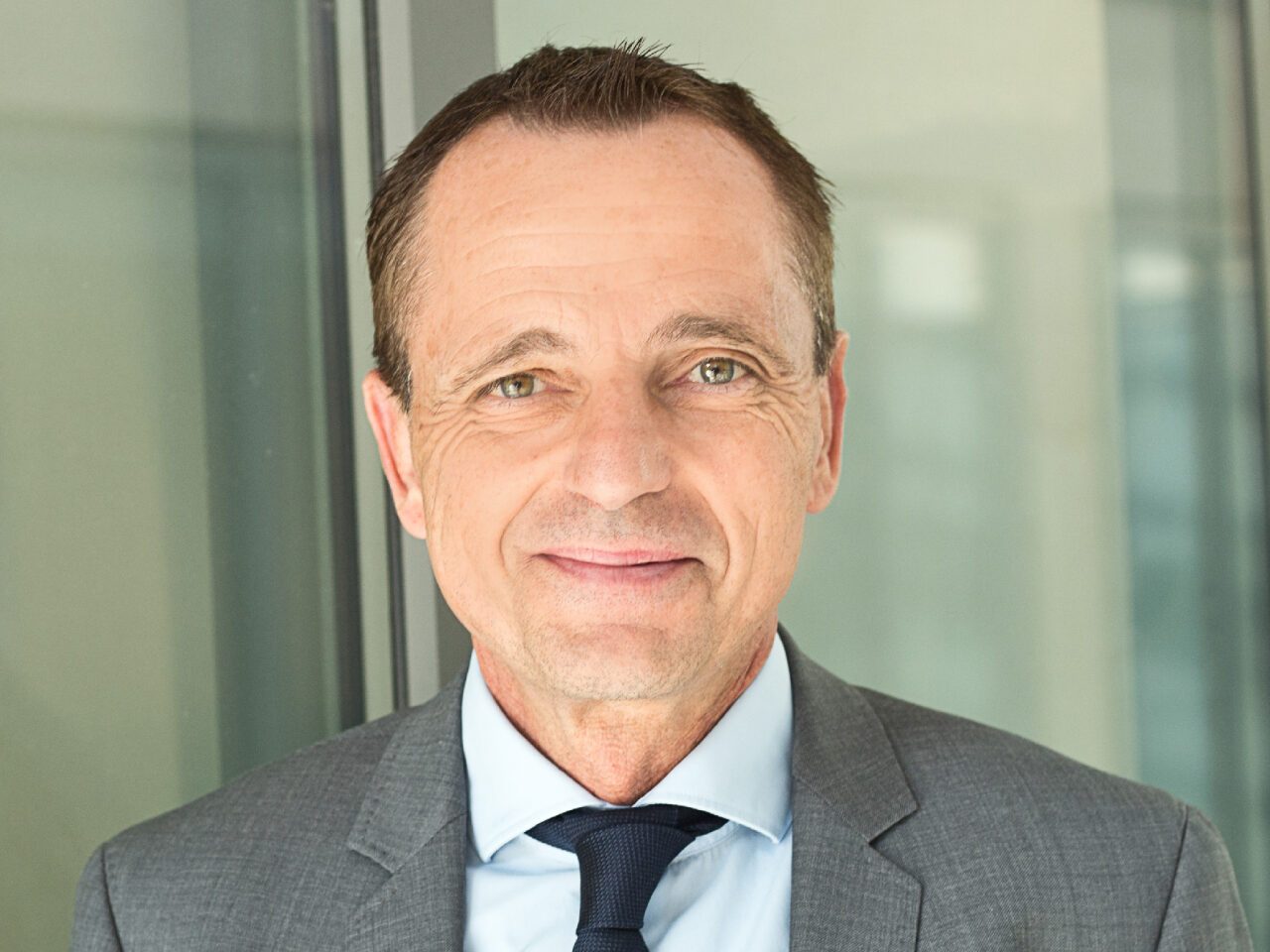 In the course of integration into the Mann+Hummel Group, HELSATECH and HELSACOMP will also be renamed. From January 1, 2022, HELSATECH GmbH will operate as MANN+HUMMEL Molecular GmbH, while HELSACOMP GmbH will in future trade under the name comp! Elastomere GmbH.
Source: mann-hummel.com
EC approves Veolia's pending acquisition of Suez
The European Commission issued a decision to approve Veolia's proposed acquisition of a majority stake in Suez. This is a decisive step, as the green light from the European Commission is a key factor in the realization of Veolia's industrial project.
Veolia has worked closely with the European Commission to address all its competition concerns:
The commercial agreement reached between Veolia and the Consortium to create the new Suez has identified assets that remove most of the competition concerns identified by the European Commission. This commercial agreement signed with the Consortium of investors consisting of Meridiam, GIP and La Caisse des Dépôts/CNP Assurances, is documented by the combination agreement signed between Veolia and Suez in April 2021 and the purchase agreement of October 22, 2021. As a reminder, the new Suez would have revenues of nearly €7 billion, including Suez's Water and Recycling & Recovery activities in France, international assets in Italy, Central Europe, Africa (including Morocco), Central Asia, India, China and Australia, as well as global digital and environmental activities.

In order to meet the requirements of the European Commission in certain other markets, the Group has also granted some additional remedies in the sectors of industrial water, mobile solutions and special industrial waste.
With the sole condition precedent of the tender offer at a price of €19.85 per Suez share (coupon attached) now fulfilled, the combination between Veolia and Suez is entering its final phase, with the closing date of the takeover bid set today by the French Competition Authority AMF (Autorité des marchés financiers) on January 7, 2022.
Antoine Frérot, Chairman and CEO of Veolia, said: "I am delighted with this decision, which confirms the strength and the relevance of our industrial project and its ability to meet the challenges of the global climate and environmental crisis. This step opens the final phase of the merger, which is only a matter of weeks away. I am very much committed to ensure that it takes place under the best possible conditions for all our stakeholders and I will make sure that all our social commitments are respected throughout this process."
The proposed merger has already received 15 out of 18 approvals from the main competition authorities, with the examination still underway by the competition authorities in Chile, the United Kingdom and Australia.
Source: veolia.com
Grundfos reorganizes, establishing four distinct divisions
Grundfos announced steps to reorganize into divisions, with the aim of accelerating innovation, streamlining business activity and enhancing its working environment. A new organizational structure with a new group management will be in effect Jan. 1, 2022.
The reorganization will establish four customer segments, Commercial Building Services (CBS), Domestic Building Services (DBS), Industry (IND) and Water Utility (WU) will become divisions with full end-to-end accountability, meaning they have full responsibility for their entire value chain from innovation to the delivery of final products, solutions and after sales service to customers.
As part of this change, a new Group Management team will be in place as of Jan. 1, 2022:
Chief Executive Officer Poul Due Jensen
Divisional Chief Executive Officers:

Bent Jensen for CBS
Morten Bach Jensen for DBS
Stéphane Simonetta for Industry
Poul Due Jensen as interim for WU

Chief Operating Officer Ulrik Gernow
Chief Financial Officer Mikael Geday
Chief Human Resource Officer Lone Tvis (until leaving by end of February 2022).
Source: grundfos.com
McIlvaine Company announces initiative to track filtration systems market for blood fractionation
Lowering the total cost of ownership for air, water and energy (AWE) products used in blood fractionation can increase supplier EBITA, according to a new initiative by McIlvaine Company. The program includes AWE forecasts and competitor analyses to supplement McIlvaine's Industrial Internet of Wisdom (IIoW), which relies on knowledge generated by the media, associations and conference organizers.
Blood plasma is a significant AWE market with innovation driving higher EBITA.
Revenues are approaching $40 billion per year. The top 10 producers account for more than 50 million liters per year.
Products include immunoglobulins, coagulation factor concentrates, albumins, protease inhibitors, and other products.
Processes include fractionation, concentration, pre- and post-virus inactivation, purification and buffer production, storage and distribution.
CRB, a provider of integrated systems for the biotechnology industry, has given a number of AWE insights to pursue including:
Pre-built cleanroom wall systems and prefabricated pipe racks for hygienic piping
Alternative separation choices

Centrifuges (disc or other)

Depth filters (filter press, cartridge, rotating disc)
Instrumentation revenues are affected by equipment choices, but can also drive them. For example CRB believes that better automated filter presses will gain market share from centrifuges.
IIoT & Remote O&M includes guide, control, and measure products. It provides the needed total cost of ownership factors for components and consumables. It therefore should be used for purchasing decisions.
New developments need continuous assessment. GEA has introduced its fully automatic separator, the hycon, which enables one-touch production for separation of blood plasma and plasma proteins in cleanroom applications.
Filtration media choices are crucial. Depth filters are the first choice for the separation of precipitates and clarification processes in dedicated fractionation steps according to Eaton. Because proteins and process parameters, such as ethanol concentration and pH vary throughout the process, it is essential to choose the right filter media for the appropriate process.
EMD Millipore recommends Single-Pass Tangential Flow Filtration (SPTFF) for concentrating a plasma-derived Immunoglobulin G (IgG) solution from 10% to 20%. Alternative filter choices have different pressure requirements. This affects pump and valve selection.
Pall tangential cross flow filtration is a popular option.
The pursuit of wisdom for blood fractionation AWE will be pursued on a continuing basis. It will include articles to be published.
Articles: February – March 2022
International Filtration News: True Cost of Filters, Separators and Media for Plasma Fractionation (McIlvaine "True Cost" articles appear in each issue.)
Valve World Americas: Process and CIP Valves for Plasma Fractionation
Pump Engineer: Pumps for processing, cooling and CIP in Plasma Fractionation
Hose & Coupling: H&C for processing, cooling and CIP in Plasma Fractionation
Stainless Steel World Americas: Stainless Steel for processing, cooling and CIP in Plasma Fractionation
McIlvaine Company will product route maps for FiltXPO, March 29-31, in Miami Beach, highlighting speakers, exhibitors and attending experts who have wisdom relative to plasma fractionation filters and media
The IIoW approach for bioethanol is explained at http://home.mcilvainecompany.com/index.php/other-services/free-news/news-releases/47-uncategorised/news/1690-nr2676
The niches in the pharmaceutical industry are listed at http://home.mcilvainecompany.com/index.php/other-services/free-news/news-releases/47-uncategorised/news/1688-nr2674
Source: mcilvainecompany.com
Fairbanks Morse Defense acquires Fluid Filtration Specialists LLC
Fairbanks Morse Defense (FMD), a portfolio company of Arcline Investment Management (Arcline), has acquired Fluid Filtration Specialists LLC (FFS), a leader in flushing and filtration services for marine vessels and other facilities that operate large, highly sophisticated engines and systems. The acquisition of FFS further expands FMD's capabilities and service solutions for shipyard, defense and commercial marine customers, including the U.S. Navy, the U.S. Coast Guard, and the Canadian Coast Guard.
"Fluid Filtration Specialists has a stellar reputation for doing quality work correctly and on time, which makes it a natural fit for turnkey service offerings," said George Whittier, CEO of FMD. "Our growing shipbuilding solutions are operating on the military's most advanced naval vessels and adding services like those provided by FFS helps us serve as a single, proven partner who knows those ships from stem to stern. This allows us to respond faster with just the right parts, services, and maintenance solutions."
Founded by engineering experts, FFS focuses on proven fluid separation and cleaning systems that were specifically designed to address the maintenance and reliability concerns of heavy equipment used in critical operational systems, often under challenging conditions.
"Quality care of high-performance mechanical systems creates opportunities to lower costs, reduce downtime, and prolong the reliability and lifespan of valuable assets," said Shane Sims, owner of FFS. "Becoming part of Fairbanks Morse Defense enables us to leverage its robust service center network to expand our reach among defense customers that so many communities depend on."
Over the past year, FMD has expanded its capabilities, inventory, and geographic presence with several acquisitions. In 2021, FMD acquired Welin Lambie, a military and commercial davit manufacturer; Hunt Valve, a specialty naval valve manufacturer; and in 2020, FMD acquired Ward Leonard, a motor and control solutions provider. FMD also acquired diesel engine repair and rebuilding service provider BRECO International in November 2020.
Source: fairbanksmorsedefense.com
Camfil USA announces plans to build new air filtration manufacturing facility in Kilgore, Texas
Camfil USA, Inc., a manufacturer of clean air solutions, announced plans to build a new manufacturing facility in Synergy Park located in Kilgore, Texas. Working with Site Selection Group, LLC and KEDC (Kilgore Economic Development Corporation), Camfil plans to invest more than $50 million in the facility, which is expected to add more than 200 new jobs within five years.
This new manufacturing facility will be Camfil's seventh in the United States and will be equipped to produce a full range of air filtration products. The 350,000-square-foot facility will occupy 43 acres and is scheduled to open in late 2023.
"The new facility in Kilgore is an important puzzle piece in our long-term North American strategy, and it gives me great pleasure that we are now moving ahead with this," said Dan Larson, deputy executive vice president for Supply Chain and executive vice president of Operations for Camfil Group. "My personal and Camfil's commitment towards clean air for our customers and partners is measured not in years, but decades. I look forward to a long and prosperous relationship between the great state of Texas, the town of Kilgore and Camfil."
Source: camfil.com
Sulzer announces management changes
Following Peter Löscher's recently announced decision not to stand for re-election, the board of directors of Sulzer has unanimously voted to propose Dr. Suzanne Thoma as Chairwoman to a shareholder vote at the April 2022 AGM. Suzanne Thoma is currently vice chair of Sulzer's board of directors, to which she was elected in 2021. She is chief executive officer of the international energy and infrastructure group BKW AG and a member of the board of directors of OC Oerlikon.
Sulzer also announced that division president Frédéric Lalanne will succeed CEO Grégoire Poux-Guillaume. Poux-Guillaume, CEO of Sulzer since December 1, 2015, has informed the board of directors of his desire to hand over his responsibilities to his successor in early 2022, after six years at the helm of Sulzer and a successful turnaround. Under his leadership, Sulzer was transformed through a combination of strategic repositioning, operational improvement, and value-creating management and acquisitions. Lalanne will take over as CEO after the full-year 2021 results presentation on February 18, 2022. Lalanne led the turnaround of the Flow Equipment division from loss-making to an operational profitability, which is expected to approach 6% in 2021.
Daniel Bischofberger, who joined Sulzer as Services division president in 2016, will be leaving the company to take on a CEO role with another company. Bischofberger was instrumental in the digitalization of Sulzers services business, and in expanding its reach to adjacencies like aero-derivatives. Tim Schulten, Sulzer's current group head of Strategy, Marketing and Digital, will replace Bischofberger.
Finally, Gerhard Roiss has informed the board of directors that he will not stand for re-election after six years on the board. A successor has not yet been announced.
Source: sulzer.com
INDA issues updated value proposition for nonwovens industry
The Association of the Nonwoven Fabrics Industry (INDA) updated its value proposition to grow the nonwovens industry and move forward from the business challenges of COVID that impacted the ability to hold in-person events.
"We are excited to move forward with an ambitious yet achievable roadmap for INDA's vibrant future," said Chris Astley, INDA board chair and chief commercial officer of Glatfelter. "This new plan reflects our intimate knowledge of the new industry expectations and positions INDA to support our members as they continue to overcome disruptions caused by the pandemic, and position themselves to thrive in the new and evolving landscape.
INDA established five key pillars that will guide INDA activities:
Convene and connect the industry through trade shows and conferences
Achieve industry relevance among policy makers, end users and other key stakeholders
Advocate for the nonwovens industry in public policy forums
Deliver market insights for better decision making
Provide training programs to sustain the industry's innovative edge
"We enthusiastically embrace the new foundation based on five key pillars that will guide INDA activities," said Dave Rousse, INDA's president. "With last month's announcement of Tony Fragnito joining INDA as chief operating officer, we are ready to implement this plan and take it into the future. I look forward to working with him to drive INDA's continuous pursuit of excellence in providing ever greater value to our industry and our members."
Source: inda.org
* International Filtration News is owned by INDA, Association of the Nonwoven Fabrics Industry (inda.org).
Tufts researchers create membrane that filters fluoride out of water
In a new paper recently published in the Proceedings of the National Academy of Sciences, researchers from Tufts University explain their design of a membrane filter that uses zwitterionic — or specially charged — molecules to remove certain ions from drinking water.
Tap water often contains calcium, magnesium, sodium, potassium and chloride ions. An ion is a molecule or atom with a charge caused by either the loss or addition of electrons. Most tap water in the United States has some of these ions, such as fluoride, filtered into drinking water to provide additional nutrients.
Fluoride, in small amounts, prevents tooth decay. However, in some parts of the world where there is too much fluoride present in drinking water, excess amounts of the ion cause widespread dental and skeletal fluorosis.
There are a couple of different ways to filter ions out of water. The first is to remove every ion from the water, and the second is to filter out only specific materials. The first method is usually inefficient because a ton of energy is needed to filter all materials out and then add certain ions and minerals back in. One of the most famous examples of this is desalination, the process of removing salt from seawater.
The Tufts research lab designed a membrane filter that uses zwitterionic — or specially charged — molecules to remove certain ions from drinking water.
Tap water often contains calcium, magnesium, sodium, potassium and chloride ions. An ion is a molecule or atom with a charge caused by either the loss or addition of electrons. Most tap water in the United States has some of these ions, such as fluoride, filtered into drinking water to provide additional nutrients.
Fluoride, in small amounts, prevents tooth decay. However, in some parts of the world where there is too much fluoride present in drinking water, excess amounts of the ion cause widespread dental and skeletal fluorosis.
There are a couple of different ways to filter ions out of water. The first is to remove every ion from the water, and the second is to filter out only specific materials. The first method is usually inefficient because a ton of energy is needed to filter all materials out and then add certain ions and minerals back in. One of the most famous examples of this is desalination, the process of removing salt from seawater.
The second method, though more difficult to create membrane filters for, is far more energy efficient. Compared to desalination techniques, a salt-filtering membrane decreases energy usage by 90%. The researchers note that about 10% of the energy used in the United States is applied to separating chemicals.
In this study, the researchers created a self-assembled, cross-linked zwitterionic copolymer membrane that separates fluoride out of water while keeping chloride in. As water passes through the membrane, tiny holes use special chemical bonds — zwitterionic ones — to leave fluoride behind.
The research lab has most notably made advances in filtering out fluoride through the pore size, the effect of a zwitterionic polymer on filtration and the clog-resistant nature of the membrane.
Read the full story: https://tuftsdaily.com/news/2021/12/13/tufts-researchers-create-membrane-that-filters-fluoride-out-of-water/
Find the paper at: https://www.pnas.org/content/118/37/e2022198118
Source: https://tuftsdaily.com/
NX Filtration starts pilot with drinking water utility WMD in the Netherlands
WMD, the drinking water utility of Drenthe, Netherlands, initiated a pilot project with NX Filtration. The objective of the pilot project is to test direct nanofiltration (dNF) technology on the removal of various micropollutants from WMD's groundwater sources. These pollutions, which include nickel–iron alloys (Ni/Fe) and ethylenediaminetetraacetic acid (EDTA), are mostly a result of agricultural and industrial activities in the second half of the last century.
Initial lab-scale tests (based on NX Filtration's 'Mexplorer' test unit) with NX Filtration's dNF technology demonstrated high removal of Ni/Fe, EDTA and other micropollutants. Therefore, WMD now decided to expand its pilot program to test dNF technology in a full-scale setting, based on NX Filtration's large scale 'Mexpert' pilot system.
Key advantages of the dNF technology for WMD include the one-step treatment setup that can be applied directly to the source water, the fact that desirable minerals remain part of the produced water, and the energy-saving and chemicals-avoiding characteristics of NX Filtration's dNF technology.
The pilot program is expected to run from November 2021 to the summer of 2022.
Source: nxfiltration.com
Hollingsworth & Vose awarded for COVID-19 contributions in its home state
Hollingsworth & Vose (H&V) received the 2021 Next Century Award from the Associated Industries of Massachusetts in recognition of H&V's COVID-19 response. Next Century Awards honor employers, community organizations and individuals who have made unique contributions to the Massachusetts economy and the well-being of the people who live in the state.
"AIM created the Next Century Award to honor the accomplishments of companies and individuals creating a new era of economic opportunity for the people of Massachusetts. These remarkable people and institutions inspire the rest of us by exemplifying the intelligence, hard work and dedication to success that has built our commonwealth," said John R. Regan, president and CEO of AIM.
As the COVID-19 pandemic took hold, H&V and its 366 Massachusetts-based employees shifted its focus to provide materials for N95 respirators, ventilators, medical gowns and hoods, and components for COVID-19 tests, as well as products for medical, industrial, residential and transportation filtration systems. Meanwhile, the company's battery separators went to support medical equipment and contribute to backup power sources for emergency vehicles, hospitals and other facilities.
"As the past two years tested the limits of companies and individuals alike, we focused on leading the way globally for the production of ventilator filter media, and we remained one of the top worldwide producers of N95 mask filter media. Moving forward, we will work to stay ahead of the demand for these PPE and medical filtration materials while also providing increased supplies of filtration materials for homes, commercial buildings and schools that are capable of filtering COVID aerosols," said Val Hollingsworth, CEO of H&V.
In the midst of unprecedented demand for health care products and personal protective equipment, H&V's employees and facilities faced mounting pressure to produce as orders backed up. The company mounted a plan to increase productivity to meet the need for PPE products, especially the filter media used in face masks.
Source: hollingsworth-vose.com
Global virus filtration market expected to reach $6.6B by 2026
A new market study published by Global Industry Analysts Inc. (GIA), titled "Virus Filtration Products – Global Market Trajectory & Analytics," predicts the global market for virus filtration products will reach a revised size of $6.6 billion by 2026, growing at a CAGR of 13.1% over the analysis period. Kits and reagents, one of the segments analyzed in the report, is projected to grow at a 14.7% CAGR to reach $4.9 billion by the end of the analysis period. Analysis of the business implications of the pandemic and its induced economic crisis, indicate growth in the filtration systems segment has been revised to 11% CAGR for the next seven-year period. This segment currently accounts for a 23.9% share of the global virus filtration products market.
The virus filtration products market in the U.S. is estimated at $1.1 billion in the year 2021. The country currently accounts for a 31.98% share in the global market. China, the world's second largest economy, is forecast to reach an estimated market size of $899.5 million in the year 2026, trailing a CAGR of 16.8% through the analysis period. Among the other noteworthy geographic markets are Japan and Canada, each forecast to grow at 10.7% and 11.6% respectively over the analysis period. Within Europe, Germany is forecast to grow at approximately 12.8% CAGR while rest of European market (as defined in the study) will reach $322.9 million by the end of the analysis period. The virus filtration market is dominated by North America owing to growth in industrialization, patient awareness, presence of modern infrastructure, as well as high per capita expenditure on healthcare. The European market benefits from favorable policies by the government with respect to healthcare infrastructure. Growth in Asia-Pacific region is due to increased demand for high-quality therapeutics in large countries such as China and India. In developing countries like China and India, robust economic growth is supporting biotechnology and pharmaceutical units.
Source: strategyr.com
Aquaporin announces Matt Boczkowski as CEO and Peter Holme Jensen as CIO
Aquaporin has promoted its deputy CEO Matt Boczkowski to the role of CEO. Boczkowski will replace Peter Holme Jensen who has been the CEO since the inception in 2005, and will continue as Chief Innovation Officer with responsibility of the company's Deep Tech and Open Innovation departments.
"Peter has built something we see far too seldom today; the amount of patience and focus required over the years to develop Aquaporin from a research company to a commercial company should not be underestimated," said Aquaporin's chairman of the board, Niels Heering. "Peter has had a clear vision from the beginning, and I am confident Matt is the ideal new CEO to continue making this vision a reality and take Aquaporin to the next level. I am excited that Peter will continue as future chief innovation officer and continue to add value to the business and culture of Aquaporin."
Holme Jensen will step into his new role as CIO effective January 1, 2022.
"When I founded Aquaporin in 2005, I could only dream of what Aquaporin would be today – I'm extremely grateful for the journey we are on," said Holme Jensen. "The next stage of Aquaporin's journey requires a different skillset for a CEO, and I'm very happy to pass on the baton to Matt Boczkowski. I look forward to getting 'back' closer to the innovation side of Aquaporin and continue to add value through exciting new technology and partnership developments."
In addition to Matt Boczkowski and Peter Holme Jensen, Aquaporin's executive management team includes Bo Karmark, CFO, and Joerg Hess, COO.
Source: aquaporin.com
Filtration devices could make dentist appointments safer during the COVID-19 pandemic
In a new study using 3D holographic imaging, University of Minnesota Twin Cities researchers tested the effectiveness of three filtration devices that can mitigate the spread of aerosols during ultrasonic scaling, a common dental cleaning procedure. The findings could increase health safety in dental offices during the COVID-19 pandemic.
The researchers found that two of the devices—a high-volume evacuator and an extraoral local extractor—were very successful at reducing aerosol spread. This is one of the first studies to use advanced engineering imaging techniques to map the size, distribution, and mitigation of aerosols in dental offices.
The paper was published recently in the Journal of the American Dental Association, a peer-reviewed scientific publication from the world's largest dental organization.
The University of Minnesota research team was led by College of Science and Engineering Professor David Pui and Associate Professor Jiarong Hong in the Department of Mechanical Engineering, with help from Professor Paul Olin, the Associate Dean of Clinical Affairs in the University's School of Dentistry.
Read the full story: https://twin-cities.umn.edu/news-events/filtration-devices-could-make-dentist-appointments-safer-during-covid-19-pandemic
Source: twin-cities.umn.edu
Freudenberg Filtration acquires RPS Products; strengthens air filter portfolio for residential and office buildings
After purchasing Protect Plus Air Holding, Inc. in September, the Freudenberg's Filtration Technologies business group has completed another transaction in the United States, acquiring RPS Products. Like Protect Plus Air, RPS is a filter manufacturer that sells air filters for residential and office buildings through retailers. In 2020, the company had more than 200 employees and generated about $41 million U.S. in revenue. Its headquarters is in Hampshire, Illinois.
"With these two acquisitions, we are expanding our business in North America while investing in a new business field, filter solutions for retail and office buildings," said Dr. Mohsen Sohi, CEO of the Freudenberg Group. The group already has more than 10,000 employees at about 90 locations in North America.
The two filter manufacturers, RPS Products and Protect Plus Air, are well-established in the United States. "With its BestAir brand, RPS Products enjoys a high degree of trust among consumers, and its products and customers make it an outstanding complement to Protect Plus Air. With these two purchases, we are committing ourselves to an attractive market with good opportunities for growth in the United States," said Andreas Kreuter, Ph.D., CEO of Freudenberg Filtration Technologies.
Founded in 1969, RPS Products has been owned by some of founder Richard Schuld's descendants and is a leading developer and manufacturer of air filters that are used in heating and air conditioning systems.
As part of the acquisition of RPS Products, the company is being integrated into Freudenberg Filtration Technologies, L.P. and will continue operating under that name. "From now on, we are part of the Freudenberg Group. This is presenting us with new growth opportunities. We are especially happy to be part of a global company with technological expertise and the capacity to innovate, along with strong values and principles," said Dan Schuld, CEO and former co-owner of RPS Products.
Source: freudenberg-filter.com
Hollingsworth & Vose, I.W. Tremont announce agreement to market Trupor microporous filter media for laboratory applications
Hollingsworth & Vose has entered into an agreement with I.W. Tremont for the use of H&V Trupor in I.W. Tremont's LabExact products, and other analytical products, including High Performance Liquid Chromatography ("HPLC") applications. Trupor is a novel microporous filter media solution available in several industry-standard polymer families – this agreement covers PES-PBT composites. H&V Trupor enables best-in-class flow rates with the reliability of conventional microfiltration membranes.
"Microfiltration is critical across industries, making water cleaner, bioprocess products safer, semiconductor products cheaper and industrial processes run longer," said Fred Lybrand H&V's global marketing director for Process Liquids. "We are pleased to partner with I.W. Tremont to bring H&V Trupor to a broader audience."
H&V Trupor enables enhanced flow compared to traditional membranes, improving the ability to filter novel fluid streams. Its composite structure and superior pore size uniformity deliver consistent and reliable results in the key performance characteristics required by the analytical and diagnostic markets. In most cases, the thin formation of this media offers interchangeable equivalency to its cast film counterparts while delivering performance enhancement both to existing and new process streams.
"Tremont will leverage our strong position in general laboratory consumables, life sciences and medical diagnostics to explore opportunities for the H&V Trupor media," said Jim Averso, vice president of Sales and Marketing at I.W. Tremont. "We feel we will find significant application in our core markets."
Offered in industry standard materials via the I.W. Tremont relationship, H&V Trupor will be available in formats consistent with laboratory consumables such as membrane flats and within structured devices. The significantly lower back pressure improves device design in syringe and inline filter devices used in analytical sample preparation applications.
Source: hollingsworth-vose.com
Laboratory filtration market to reach $5.3B by 2026, up 7.8% from 2021
The global laboratory filtration market is projected to reach $5.3 billion by 2026 from $3.6 billion in 2021, at a CAGR of 7.8% from 2021 to 2026, according to a new report by ResearchAndMarkets.com. Growth in this market is mainly driven by the growing demand for membrane filtration technology, increasing manufacturing of biosimilars and the growing focus on developing large-molecule biopharmaceuticals.
Based on product categories, the market is segmented into filtration media (filter papers, membrane filters, syringe and syringeless filters, filtration microplates, and other filtration media), filtration assemblies (microfiltration assemblies, reverse osmosis assemblies, ultrafiltration assemblies, vacuum filtration assemblies, and other filtration assemblies), and filtration accessories (filter holders, filter funnels, filter flasks, membrane dispensers, filter housings, cartridges, vacuum pumps, seals, and other filtration accessories). The filtration media segment is expected to witness the highest CAGR in the laboratory filtration market during the forecast period. The large share of this segment is attributed to the high usage of filtration media in different industries like the food & beverage industry. The high usage and the need for repeat purchases equate to a larger market share and higher growth rate.
Based on technique, the market is segmented into microfiltration, ultrafiltration, reverse osmosis, vacuum filtration, and nanofiltration. In 2020, the microfiltration segment accounted for the largest share of the laboratory filtration market. This can be attributed to the increasing use of microfiltration membranes as a prefilter to ultrafiltration and reverse osmosis and rising pharmaceutical and biologics R&D.
By region, the market is segmented into North America, Europe, the Asia Pacific, Latin America, and the Middle East & Africa. In 2020, North America accounted for the largest share of the laboratory filtration market. The large share of North America can be attributed to increasing health and environment concerns, which, in turn, has led to the formulation of stringent legislation regarding the quality of culture media and reagent grade. Moreover, increasing research on the development of drugs will also boost demand, thereby driving regional growth over the forecast period.
Source: researchandmarkets.com