Webinar: New ASTM Performance Standard for General Public Facemasks and the Design Opportunities for Engineered Materials
NEW ASTM PERFORMANCE STANDARD FOR GENERAL PUBLIC FACEMASKS AND THE DESIGN OPPORTUNITIES FOR ENGINEERED MATERIALS
Tuesday, March 16, 2021
When the pandemic hit and supply chains for N95 respirators and medical/surgical facemasks were cut off overnight, there was a tremendous need for supply of these PPE items. US meltblown capacity was not robust enough to meet demand. The industry needed to conserve meltblown for the healthcare sector while using other nonwoven­­­­­ media to provide protection to the general public. INDA worked with NIOSH (part of the CDC) and ASTM to develop a performance standard for general public facemasks that ensured comfort, fit, and some level of protection for the wearer as well as those around the wearer. This webinar will discuss the two performance levels of the new facemask standard, the test methods, and the opportunities created for facemask designers and filter media makers who want to capitalize on this new benchmark for true personal protection.
Subject Matter Experts: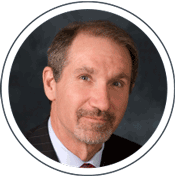 Jeff Stull, President, International Personnel Protection, Inc.
Stull is President of International Personnel Protection, Inc., which has provided expertise, research, and testing on the design, evaluation, selection and use of personnel protective equipment (PPE) to end users and manufacturers since 1993. He further has been instrumental in developing and promoting PPE standards for the improvements of PPE. He was one of the two Ebola grand challenge winners to develop PPE for West Africa in 2014. Mr. Stull has been very active in specific standards related to healthcare products including ASTM standards on medical gowns, medical face masks, and barrier face coverings as well as the NFPA 1999 standard on emergency medical protective clothing and equipment.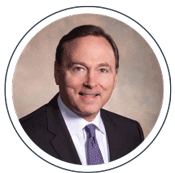 Dave Rousse, President, INDA
Rousse became INDA's President in late 2012 following over 15 years' experience in nonwoven producing companies and an entire career in engineered materials since graduating from Dartmouth and its associated Engineering and Business Schools. Rousse was President, Hygiene/Medical Americas at Fiberweb in Simpsonville, SC before being promoted in 2007 to President of all of Fiberweb Americas based in Nashville. Prior to Fiberweb, Rousse was a Vice President at Monadnock Paper Mills, a manufacturer of nonwovens and specialty papers. He was also a Vice President & General Manager at FiberMark Inc., another specialty paper/nonwovens producer. Prior to that he held a series of marketing/sales leadership positions at International Paper.