Webinar: Spunbond/Spunmelt/"Spunlace" Capacity/Demand Scenarios Prompted by the Pandemic
Tuesday, April 6, 2021
The COVID-19 pandemic and the U.S. Federal Government response to it quickly upped the North American footprint for meltblown production. Tightness now is being seen in spunbond/spunmelt and in the wipes substrate often called "spunlace."  As a result, several new capacity announcements have been made in nonwovens. INDA's Brad Kalil has been tracking developments in these sectors and will present data from the 2020 North American Supply Report.  His presentation will include an analysis and insights on developments caused by the pandemic response for wipes, medical gowns, and facemask materials.  "The North American Nonwovens Supply Report provides valuable data and actionable industry information to enhance decision making, strategic planning and business investment decisions.  Brad will share 2020 Report findings and his perspective on recent capacity announcements. If you're involved in nonwovens and engineered materials, you'll find value in this webinar" said Dave Rousse, President, INDA.
Subject Matter Experts: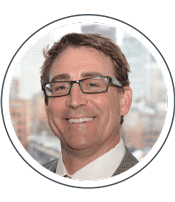 Brad Kalil, Director of Market Intelligence and Economic Insights, INDA
Kalil joined INDA in April of 2013. He is responsible for providing industry thought leadership through the gathering, analysis and dissemination of market information and industry reports for INDA. He is the author or co-author of INDA's biennial Industry Outlook reports on North America and the Global Nonwovens Industry, in addition to authoring the annual North American Nonwovens Supply Report and quarterly Market Pulse. He has a long history in research and market analysis advising the world's best-known consumer packaged goods companies. He has had a number of market research and market analysis roles through the last 27 years. His career also includes work with RISI and he spent seven years with Weyerhaeuser in the corporate Market and Economics Research group and as the Business Intelligence Manager for the Cellulose Fibers Business.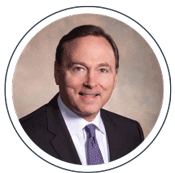 Dave Rousse, President, INDA
Rousse became INDA's President in late 2012 following over 15 years' experience in nonwoven producing companies and an entire career in engineered materials since graduating from Dartmouth and its associated Engineering and Business Schools. Rousse was President, Hygiene/Medical Americas at Fiberweb in Simpsonville, SC before being promoted in 2007 to President of all of Fiberweb Americas based in Nashville. Prior to Fiberweb, Rousse was a Vice President at Monadnock Paper Mills, a manufacturer of nonwovens and specialty papers. He was also a Vice President & General Manager at FiberMark Inc., another specialty paper/nonwovens producer. Prior to that he held a series of marketing/sales leadership positions at International Paper.